How much does it cost to join Quest ?
Finding prices should be easy, completely transparent and not have to jump through hoops.
After your free 2 week trial, joining Quest costs from just £34 a month.
SPECIAL OFFER – There is no joining fee !
There are NO CONTRACTS, so if Martial Arts does not work out for you, you can leave at any time
Payments are taken via Direct Debit 3-5 days after you join. You pay for the month upfront
Free UNIFORM WHEN YOU JOIN
When you join Quest, you will recieve a full Embroidered uniform free of charge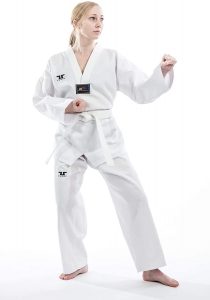 Junior classes are Kids aged 5-7
There are 3 classes a week available.
Cadets classes are Kids aged 7-12 (4 classes a week)

Elite classes are Kids aged 12-16 (or kids age 10+ Green Belt onwards, 3 classes a week)
Adult Classes are 16 plus (3 classes a week)
If you wish to change your direct debit, please use the link above.