How much does it cost to join Quest ?
Joining Quest costs just £59 for kids, £64 for adults, this gets you your membership and insurance, uniform and at least a months free lessons. ( This is normally in the region of £110 bought seperately.)
When your free lessons have expired, you simply choose a package below to suit the amount of lessons each week you wish to attend.
Prices start from £26.50 per month and get as low as £3.25 per session if you train more often.
There are NO CONTRACTS, so if Martial Arts does not work out for you, you can leave at any time.
Payments are taken via Direct Debit on the 2nd of each month.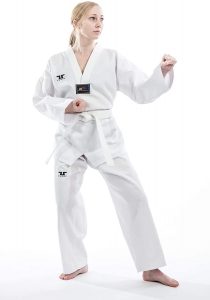 Monthly Membership prices and Direct Debit set up
Junior classes are Kids aged 5-7
Junior classes are Kids aged 5-7
Cadets classes are Kids aged 7-12
Elite classes are Kids aged 12-16 (or kids age 10+ Green Belt onwards)
Adult Classes are 16 plus